This subject is moved from the "ASEA and..." thread in "Prototype Prattles", written on the day of the Nobel Prize ceremonies in Stockholm, Sweden".
Since this day is a special day here in Sweden I might reveal that I actually DO plan to build a model railway.
Not that I really can, I gave up model building already in my teens (and that is a looooooong time ago), but I couldn't resist when I had some spare time at work to do some fiddling in Gn15.
Yes, you are a inspiring bunch, all of you!
Since this thread started out with ASEA, let's start with the loco:
My loco is inspired by this loco: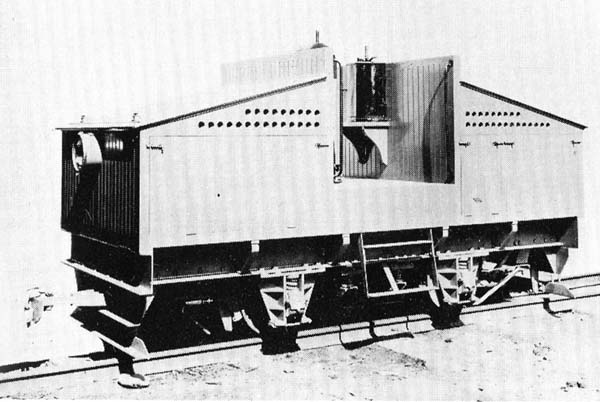 It is buildt by ASEA in 1917 for the 600 mm gauge mine railways at Herräng, on the coast north of Stockholm. The photo is from a book since I couldn't find a print of that specific loco, so here comes a picture of another loco of the same type and year but with a cab and delivered to SKF in Göteborg: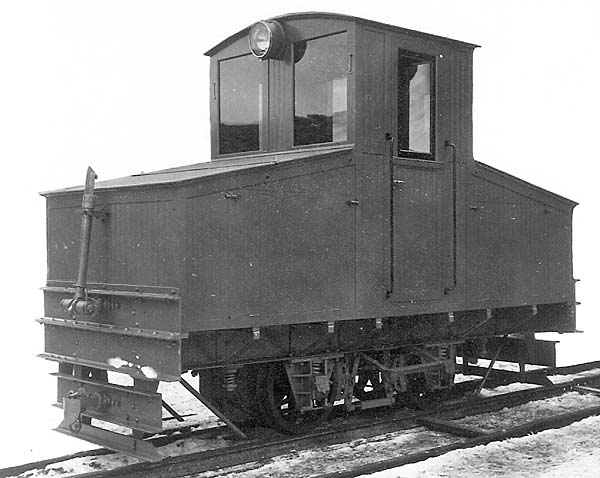 My loco will be a smaller version, not only in scale but also in gauge and size, more suitable for minimum gauge: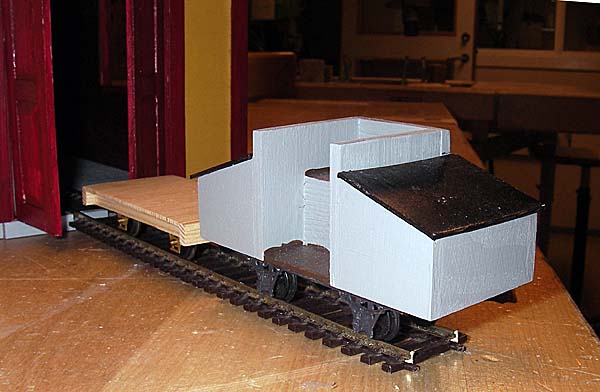 This is only a mock up built of 4 mm plywood - the "real" model will be made of strip wood and have a brass frame (If I ever comes that far...
).
This picture shows a bit more: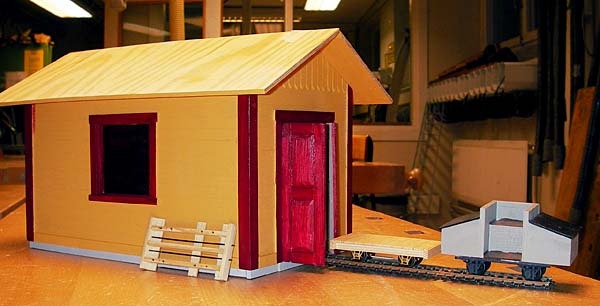 The loco shed is inspired of a building not so far from where I lived a few years back: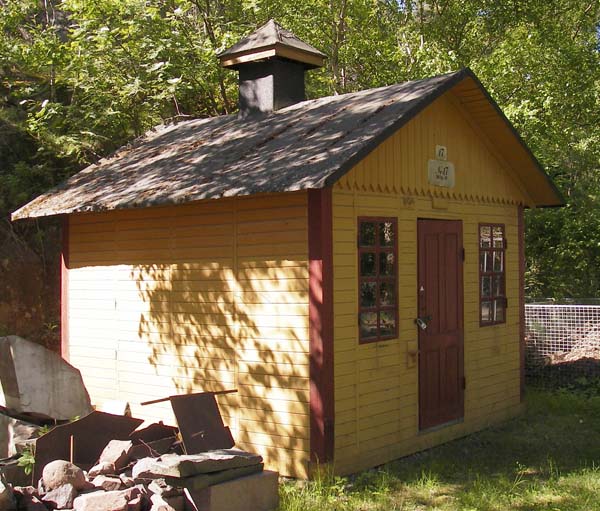 The building is the sole survivor of a several building of that type. They where used for packing the products of a today well known company, started by a man that we commemorate today.
From time to time the buildings and their content suddenly exploded!
You can see more pictures (and read more if you can read Swedish) about the site here:
http://www.vinterviken-nobel.se/indexsv.html
There is an English site "under construction", but it has been so for many years....
In short, this is the site of Alfred Nobel's first factory for Dynamite, the "AB Nitroglycerin". First he started in his fathers home closer to the city of Stockholm, but after a unfortunate explosion, when his brother was killed, he moved to Vinterviken, "Winter bay" on the countryside just outside Stockholm. Well, today this area is in the middle of Stockholm!
The factory area was full of 600 mm gauge railways but only for hand pushed wagons. Locos where however used at the factory in Gyttorp, where the production was moved around 1920.
...but in my imagination Alfred built his railways with minimum gauge and used small battery locos!
By the way, don't hold your breath while waiting for the next step on my model project - I started with the loco shed in May, and it isn't ready yet...
/Olov