As I think I posted, we've moved house recently and the layout I was going to take to Telford just doesn't work in the new house - it's in two sections and I can store neither, let alone put them up somewhere.
I've always fancied doing this style of layout, so I've designed this one for a shadow box type display. Trackplan is an oval and loop, but I may add a single track Gnine line above...I'm not sure yet.
The size is 4' x 2', and it's 21" high so it can be stored on it's side in a wardrobe in the spare room whilst not in use.
I've decided to splash out on a Tortoise slow motion point motor for the point at the front, and I'm going to wire it so it will hopefully never fail; this will be one of the (if not
the
) last layouts I make and I want it to last.
Pictures!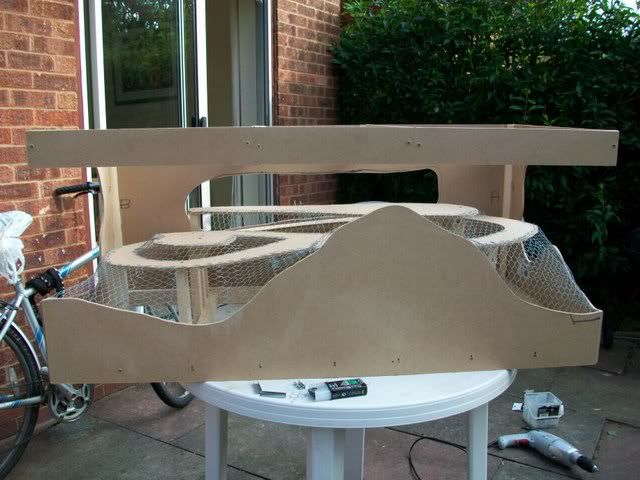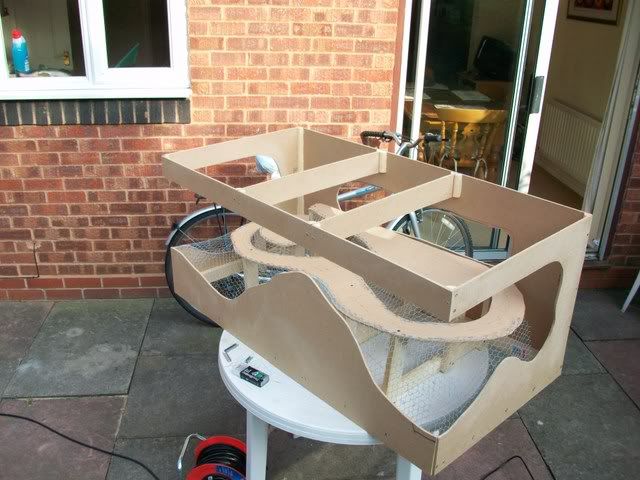 It's taken two (full) day's works to get to this stage, but I'm a bit stuck now because I need to support the chicken wire around the two tunnel portals somehow